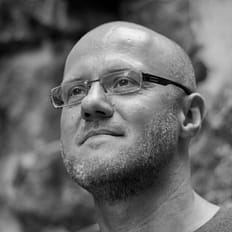 Stanley Hottek is an up-and-coming music producer who is currently focusing on mastering. He has been building his skills in mastering over the past few months, and with each project he works on, he is continually improving.
As his digital audio workstation, he uses Bitwig, which he enhances with various plugins and third-party tools. Some of these include Sonible, Sound Theory, Ozone, Plugin Alliance, Voxengo, TDR, Xfer, Valhalladsp, Analog Obsession and Airwindows.
In his mastering chain, the OTO BOUM and RNC 1773 give the final touch to the sound. With this setup, he has already completed some successful projects, and is on a good path to establish himself as a semi-professional mastering engineer.
Contact info [at] stanleyhottek . de for a mix or mastering request.
Klangbild "Pausenbrot" from the Echoes Of The Future Album [EOTF01]
Klangbild "Teppichklopfer" from the Echoes Of The Future Album [EOTF01]
Stromtod "Ein Endloser Kreislauf (Remix)" from Stromtod [SUB02DISC]
Georg Bigakle Remix "On A Bad Trip" from the On A Bad Trip [SD07]